Ramadan fasting alters your eating patterns which could cause your blood glucose level from getting either too high or too low. A proper meal plan is important to keep your blood glucose level within the optimal range during the fasting month.
Ramadan Nutrition Plan (RNP) is a clinically proven tool, designed to assist individuals with Type 2 Diabetes (T2DM) to achieve better blood glucose control and help with weight management1,2. In overweight and obese individuals with T2DM, weight loss has been shown to improve blood glucose control3.
The meals in RNP are well balanced with the following macro-nutrients distribution:
Carbohydrate 40-50%, preferably low GI source
Protein 20-30%
Fat 30-35%, preferably mono and polyunsaturated fat
The Sahur and Iftar meals are developed based on the "Ramadan Plate" concept with all food groups including grains, protein-rich food, vegetables and fruit.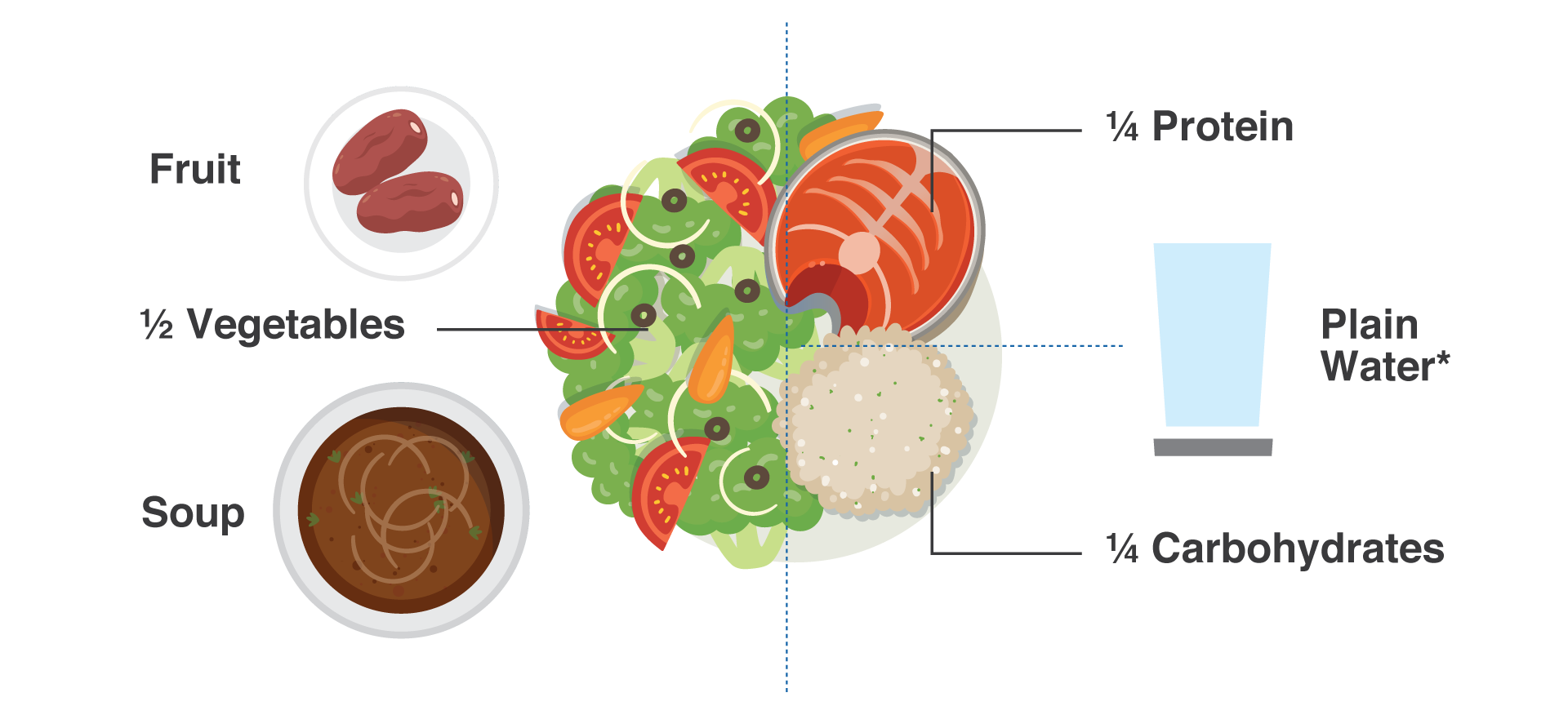 *Sufficient fluid at least 2 liter/day to avoid dehydration. Distribute evenly between Iftar and Sahur.
DSF (Diabetes-Specific Formula)
✓A complete and balanced nutrition supplement, specially formulated for people with diabetes.
✓Can be used to compliment the meal plan during Ramadan in enhancing the overall nutrient adequacy and at the same time, achieving desirable clinical outcomes1.
✓Can be consumed during Sahur or as part of healthy snack for Moreh within the calories and carbohydrates recommendations.
✓Can also be used as meal replacement during Syawal and extended to other months for better diabetes control4.
WEIGHT CONTROL DURING RAMADAN
In order to achieve weight loss or avoid weight gain, caloric intake should be controlled and kept within specified targets based on height and gender. It is also recommended to proportionally distribute carbohydrate and total caloric intake between Sahur and Iftar.
Besides diet control, it is also important to stay active during the month of Ramadan. You might want to avoid excessive physical activity during the day and to have some light exercises after breaking the fast.
Kindly refer to the table below to select your appropriate caloric targets.
ADULT BMI CALCULATOR
This calculator provides body mass index (BMI) and the corresponding BMI weight status category for adults 20 years and older.


14-DAY RAMADAN MENU PLAN
Choose your suitable caloric target meal plan to optimise your weight control and blood glucose level during this Ramadan.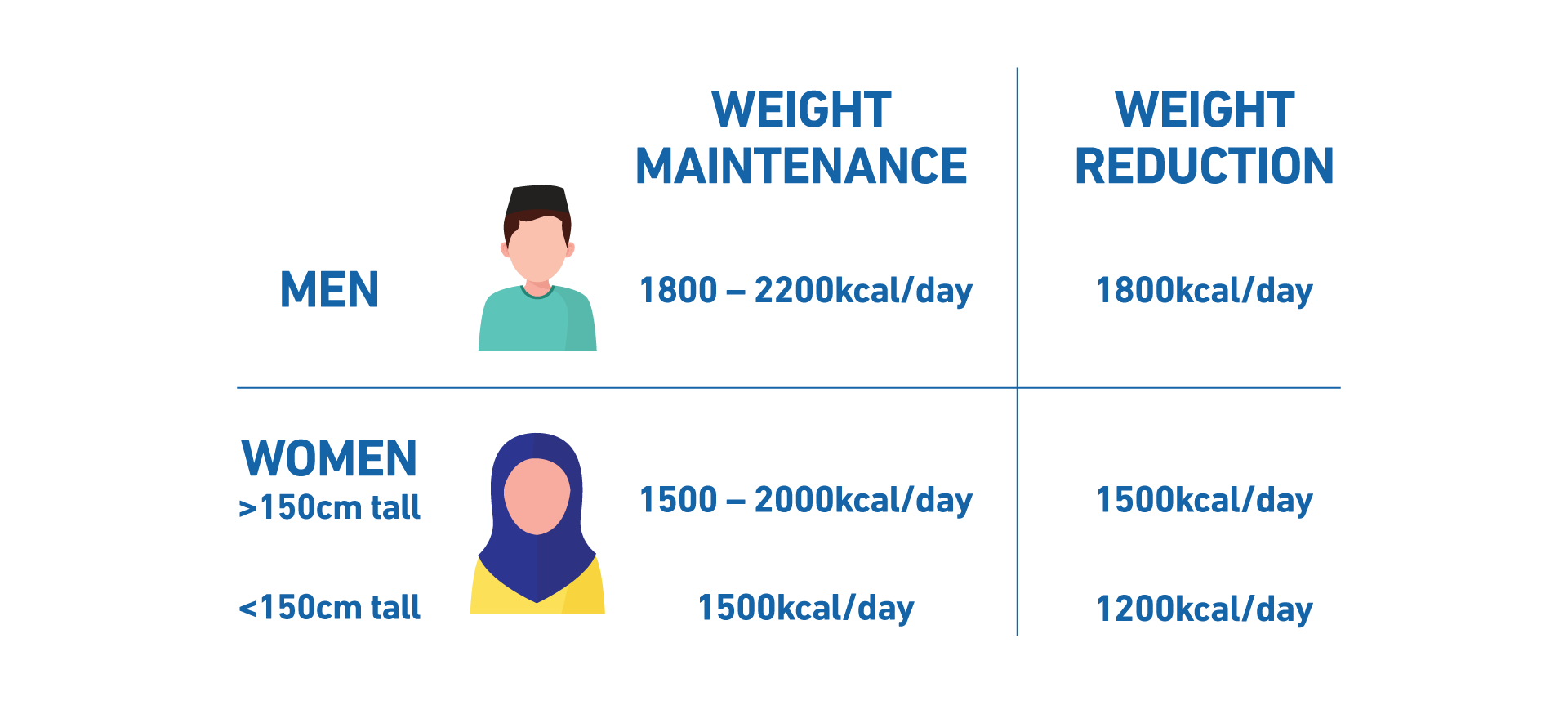 Selamat berpuasa with 14-day Ramadan Menu Plan by dietitian to achieve optimal blood glucose level!
For more information on RNP and Syawal nutrition plan, please click below buttons to download the eBooks:

WATCH AND LEARN RAMADAN NUTRITION PLAN